T-Shirt Fundraising
T-Shirt Fundraisers are a great way to fund your mission trip, adoption, etc. GoTees can help you make your next T-Shirt Fundraiser easy AND successful. There are
TWO OPTIONS
for doing your T-Shirt Fundraiser - Traditional and Online.
Got Questions? We have answers! Check out our
T-Shirt Questions
page for more info.
OPTION #1 -

TRADITIONAL
Most people choose our Traditional T-Shirt Fundraising method. To start, they either order a few shirts (12 shirt minimum) to sell and continue to re-order more as they need them. Or, they will use an image to promote on Facebook, Instagram, etc. They will take orders for a period of time and place one big order. Either way, collecting funds upfront is key to a successful fundraiser. You do not want to get stuck with unwanted shirts.
GoTees has created "Mock-Ups" for your fundraiser with more designs coming soon. These designs have proven to be very successful for individuals and groups in the past. Click each design below to download a high quality image and begin promoting your t-shirt fundraiser. Your cost per shirt for each of these designs is only $11 ($9 for Hope Missions' participants). Sizes 2XL and 3XL are $2 more. There is a 12 shirt minimum order per design. Sales tax and/or shipping cost may also apply depending on your location. Contact Shawn at GoTees for questions at 256.620.1788.
OPTION #2 -

ONLINE
Looking to get your fundraiser out to the masses? You may want to consider our New Online Fundraiser! GoTees has the capability to produce incredible T-Shirt Fundraising campaigns online! These campaigns are equal to what you see with major companies like Teespring and Booster. Check out the sample page! Ready to get started? Follow the steps below to get started today!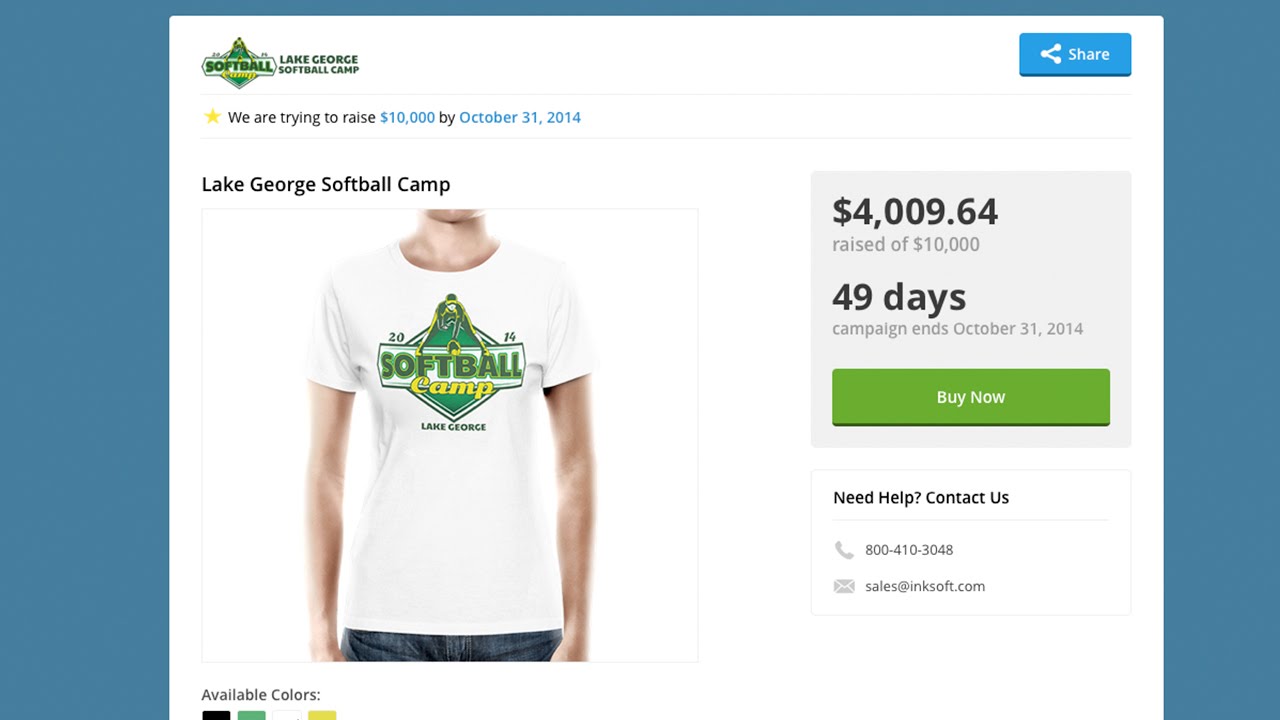 How it Works
GoTees is ready to help you every step of the fundraising process. Below are the simple steps that need to take place to get you started today! Have questions? Check out our
T-Shirt Questions
page to get many of your questions answered. Need to speak with someone? Call the GoTees office today (205.265.3346) to speak with a representative.