GoTees
NEED A GOOD FUNDRAISER FOR YOUR HOPE MISSION TRIP?

Hope Missions is committed to helping you through every step of the Short-Term Mission Process. One of the most difficult steps for many is often Finances. In order to help you in raising funds for your next mission trip, Hope Missions has developed a T-SHIRT FUNDRAISER. You will earn $14 per shirt that you sell!

Here are the details on how it works: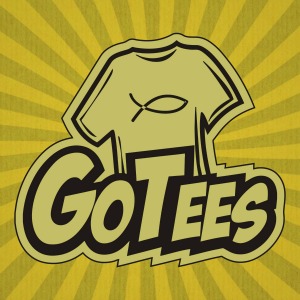 Print off the Informational Packet. CLICK HERE to download the GoTees Packet. This packet contains an order form and picture of each of the GoTees T-Shirt designs. This will give you something to show potential buyers. Want a Custom Design. No problem. Call us (256.620.1788) to discuss a design specific to your church or group. T-Shirts are $20 each (add $3 for 2XL and larger). Profits ($14 profit - $6 shirt cost per shirt) will go toward your Hope Mission Trip.

Consider purchasing a Sample Pack. A Sample Pack contains one of each shirt design. This will give you something tangible for potential buyers to look at. This will greatly boost your sales. Sample Packs are available for purchase for only $50.

Set a time line for selling shirts. Allow yourself 2-4 weeks to sell shirts. This will give you time to contact friends, families, and fellow church members. Shirts will typically ship 2 weeks from time of order. Let your buyers know the approximate time frame they will receive their shirts.

Collect money AT time of sale. At the end of your selling timeline, mail your completed order form(s) AND full payment to Hope Missions (Hope Missions - P.O. Box 555 - Jasper, AL 35502). Any checks should be made payable to Hope Missions. Your profit will be applied to your Hope Missions account. Groups MUST do ONE combined order. There is a MINIMUM ORDER of 6 per design. You may want to consider choosing 2-3 designs to sell in order to reach your minimum orders. Call Shawn Doss with any questions at 256.620.1788.

WANT A CUSTOM DESIGN(S) FOR YOUR T-SHIRT FUNDRAISER? NO PROBLEM! CONTACT THE HOPE MISSIONS OFFICE TO DEVELOP YOUR OWN DESIGNS.

Thank you for partnering with Hope Missions to reach the world with the Gospel of Jesus Christ. We are here to help you in any way to accomplish this goal. Feel free to call us anytime with questions.

GoTees is a division of Mr. Tees Screen Printing - Jasper, AL.