Battle Bands
Battle Bands were developed specifically for our U.S. Military. Hope Missions is partnering with Military Chaplains to reach our soldiers with the Gospel of Jesus Christ. Battle Bands are silicone wristbands (accompanied by a Gospel Tract) that will explain the Gospel to non-believers and help believers share their faith. Help us spread the word about Battle Bands. Send people to our website. LIKE US on Facebook! Follow this link to get connected to us today - www.facebook.com/battlebandsforsoldiers.


HOW DOES IT WORK?
Hope Missions will be donating Battle Bands (wristband and tract) to Military Chaplains. You can help us with this effort by purchasing Battle Band resources. Proceeds from these items will also go toward supplying Chaplains with evangelism and discipleship resources. When you purchase Battle Band resources, you can know that our U.S. Military will be getting the Gospel.


RESOURCES
We are very excited to be offering New Resources that will support our troops and promote the Gospel. Resources include a new version of our popular tracts, wristbands, and T-Shirt. Friday is a day when many people wear red to support deployed military (R.E.D. - Remember Everyone Deployed). Our red Comfort Color apparel is a great way to support our troops. Each of these resources is available on our Online Store.

WHY BATTLE BANDS?
Our son, Josh Doss, has always been a significant part of our ministry at Hope Missions. Josh is currently serving in the U.S. Army. As you can imagine, our family has been deeply immersed in getting Josh ready for his new career. We were also trying to find a way to expand our ministry into the Armed Forces. That began a journey of contacting Military Chaplains to find out what was the best way we could help them reach soldiers with the Gospel. They love our tracts and wristbands. So, we have created a "military" version for our troops. We are very excited about this new ministry and look forward to seeing how God uses it for His Glory!


Shawn Doss, Founder & Director
Hope Missions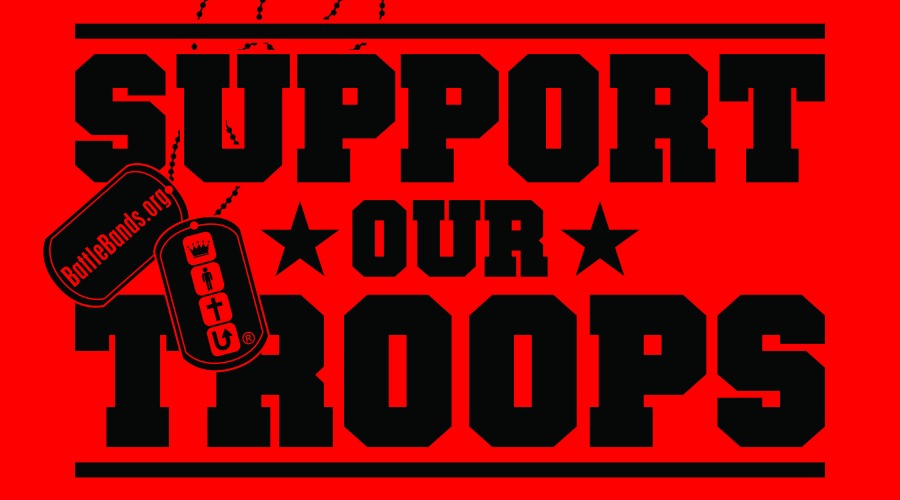 is a Registered Trademark of Hope Missions, Inc. - P.O. Box 555 - Jasper, AL 35502 - Reg. No. 4,443,582