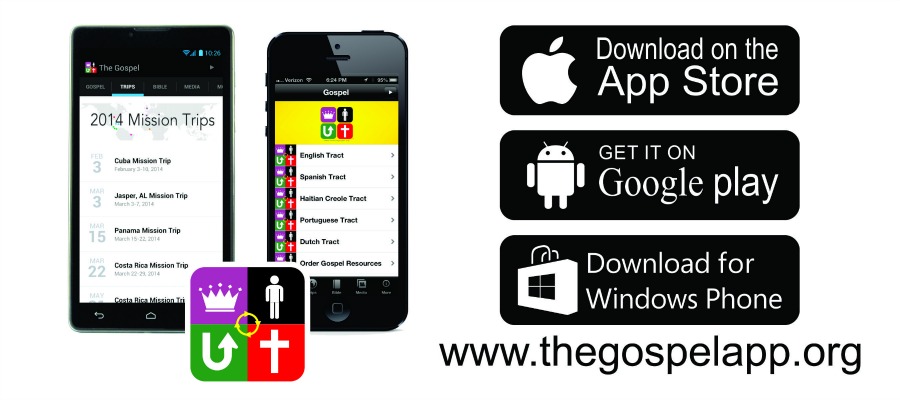 HOPE MISSIONS IS EXCITED TO ANNOUNCE OUR NEW KTG APP! Download your APP today! Just CLICK HERE (or the banner above) to be routed to a download page! The KTG App is currently available for iPhone and Android devices. Help us spread the word about this exciting FREE Gospel Resource!


Over 4,500 Downloads!!!
Download yours directly from Apple, GooglePlay, or Windows App! Click on the icons below!






HELP US PROMOTE THE APP!!!
Download our PowerPoint slide and add it to your church's announcement loop! Just click on the picture below to download a hi-res, ready-to-use PowerPoint slide. The app is free and a great resource to encourage your people to share the Gospel.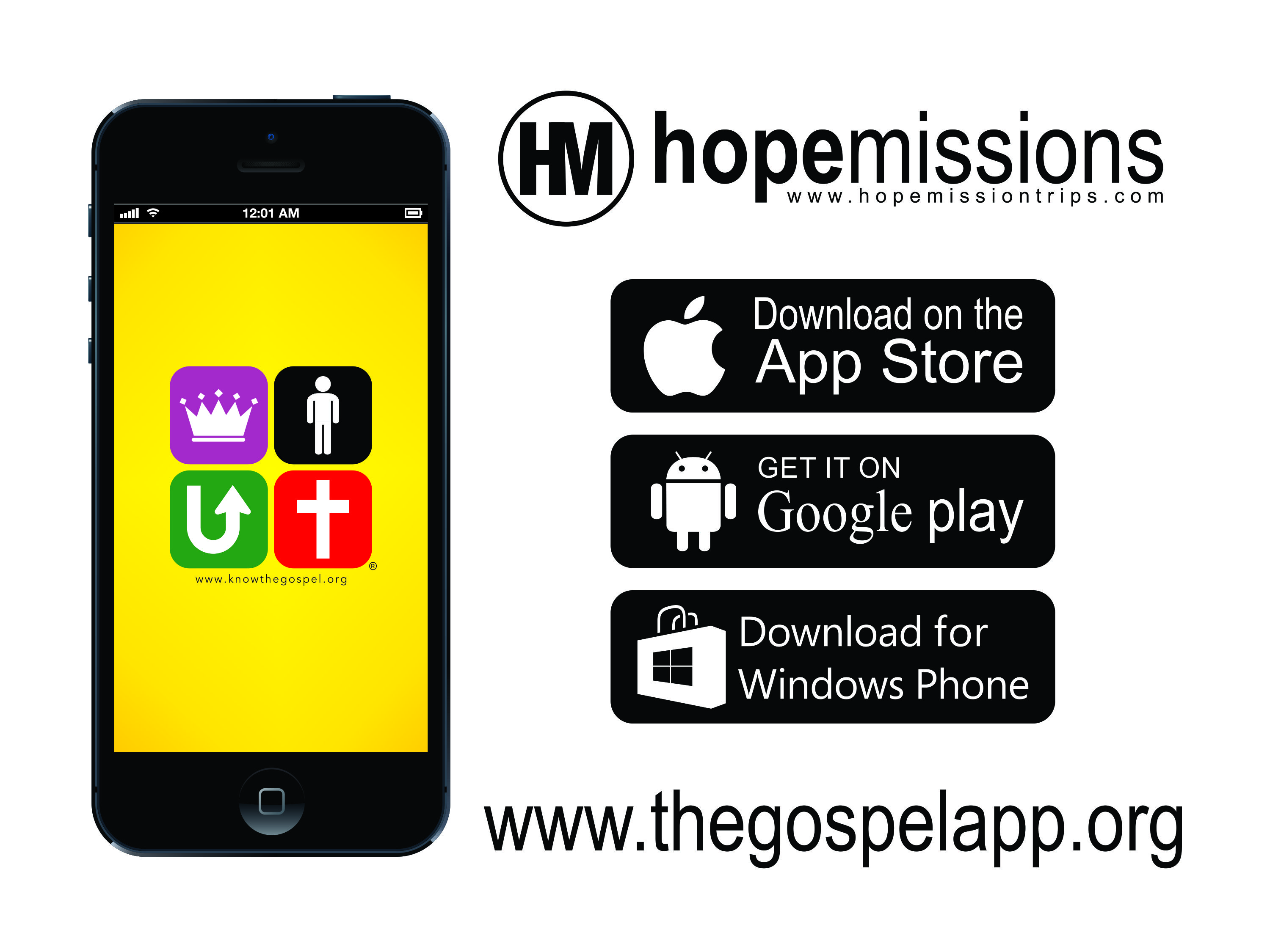 Hope Missions has been working hard over the past few years to develop Evangelism Resources that will help believers reach their world with the Gospel of Jesus Christ. The New Know The Gospel App is the latest resources to help accomplish this important task. The KTG App is a great companion to the other KTG resources which include: Curriculum, Tracts, T-Shirts, and Wristbands. CLICK HERE to go to the Online Store.
KTG App Screen Shots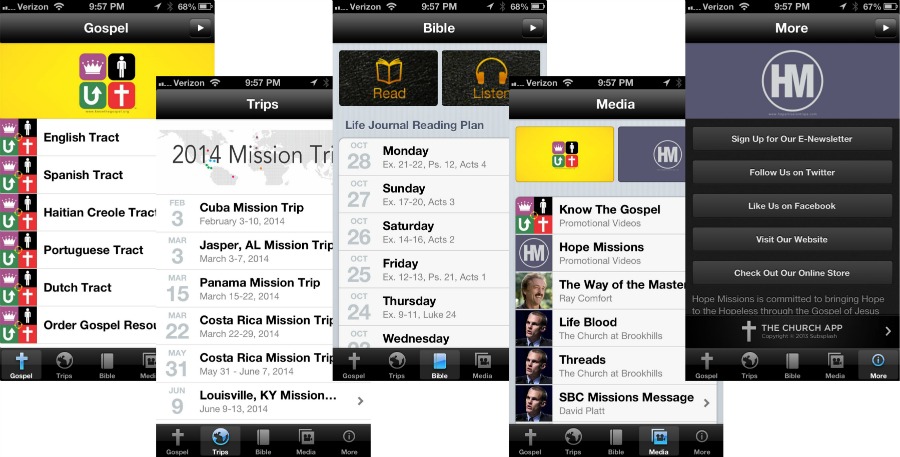 Why Create an App?
Hope Missions is committed to bringing Hope to the Hopeless through the Gospel of Jesus Christ. Almost 20 National and International Trips are on schedule for 2014 to give churches and individuals opportunities to fulfill this plan. The new KTG App will be a tool that can be used anytime. There are many exciting features for the new app. Below are the TOP TEN REASONS to download the new KTG App today:
#1 - THE GOSPEL - People always have their phones with them. Now, they will always have the Gospel ready to share!
#2 - FREE - The KTG App is a big investment for Hope Missions. However, we are not charging for this resource. We want everyone to have access to this exciting app. So, help us get the word out and encourage everyone you know to download it.
#3 - FIVE LANGUAGES - There are currently FIVE languages available for the Gospel (English, Spanish, Haitian Creole, Portuguese, and Dutch) with more being added soon.
#4 - ACCESS TO MORE RESOURCES - Want hard copies of our KTG tracts? There are links to all of the KTG Resources within the app. Check them out!
#5 - MISSION TRIP SCHEDULE - Hope Missions Schedule is on the app. A description of each trip along with links to more information is available at any time.
#6 - BIBLE WITH READING PLAN - The ESV Bible and a Daily Bible Reading Plan is built into the app. Do you have a Daily Bible Reading Plan? If not, join ours!
#7 - PROMOTIONAL VIDEOS - The Media section includes all of the KTG and Hope Mission promotional videos. Share them with your friends.
#8 - SERMONS - A primary focus for the KTG App is to equip users to Know the Gospel and Share the Gospel daily and on the mission field. Hope Missions has assembled over 40 Sermons that will challenge you to know and share the Gospel. Currently there are sermons by Ray Comfort, David Platt, Paul Washer, Francis Chan, John Piper, John MacArthur, and more. We dare you to listen to them!
#9 - WEB LINKS - There are easy links to Hope Missions Website, E-Newsletter, Facebook, and Twitter. Follow Us, Like Us, Share Us, and Join Us!
#10 - THE DOG STORY - Shawn Doss (Founder of Hope Missions) speaks at most of the Hope Missions trips each year. Shawn is often asked to share the story about his dog. Well, now you can hear it and share it anytime. It's on the App!










is a Registered Trademark of Hope Missions, Inc. - P.O. Box 555 - Jasper, AL 35502 - Reg. No. 4,443,582