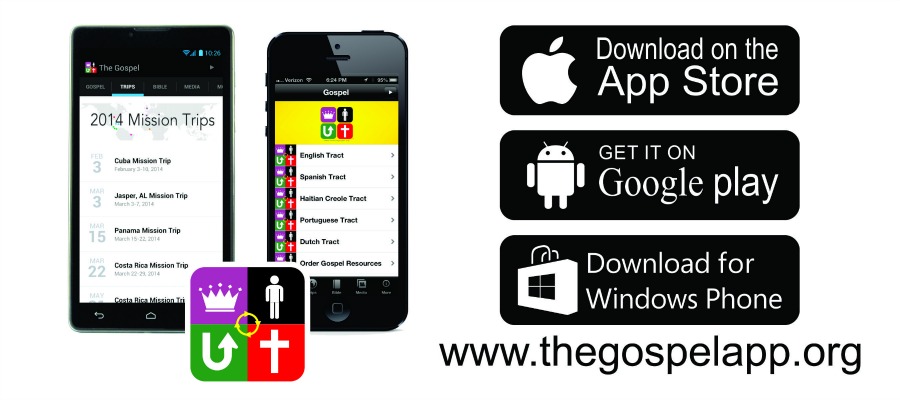 HOPE MISSIONS IS EXCITED TO MAKE AVAILABLE A FREE GOSPEL APP! Download your APP today! Just CLICK HERE (or the banner above) to be routed to a download page! The Gospel App is currently available for iPhone, Android, AND Windows Phone devices. Help us spread the word about this exciting FREE Gospel Resource!


Over 10,000 Downloads!!!

Download yours directly from Apple, GooglePlay, or Windows App! Click on the icons below!






HELP US PROMOTE THE APP!!!

Download our PowerPoint slide and App Promo Video. Add it to your church's announcement loop! Just click on

the pictures below to download a hi-res, ready-to-use PowerPoint slide and Video. You may need to "Right Click"


and "Save Link" in order to download properly. The Gospel App is free and a great resource to encourage your

people to share the Gospel.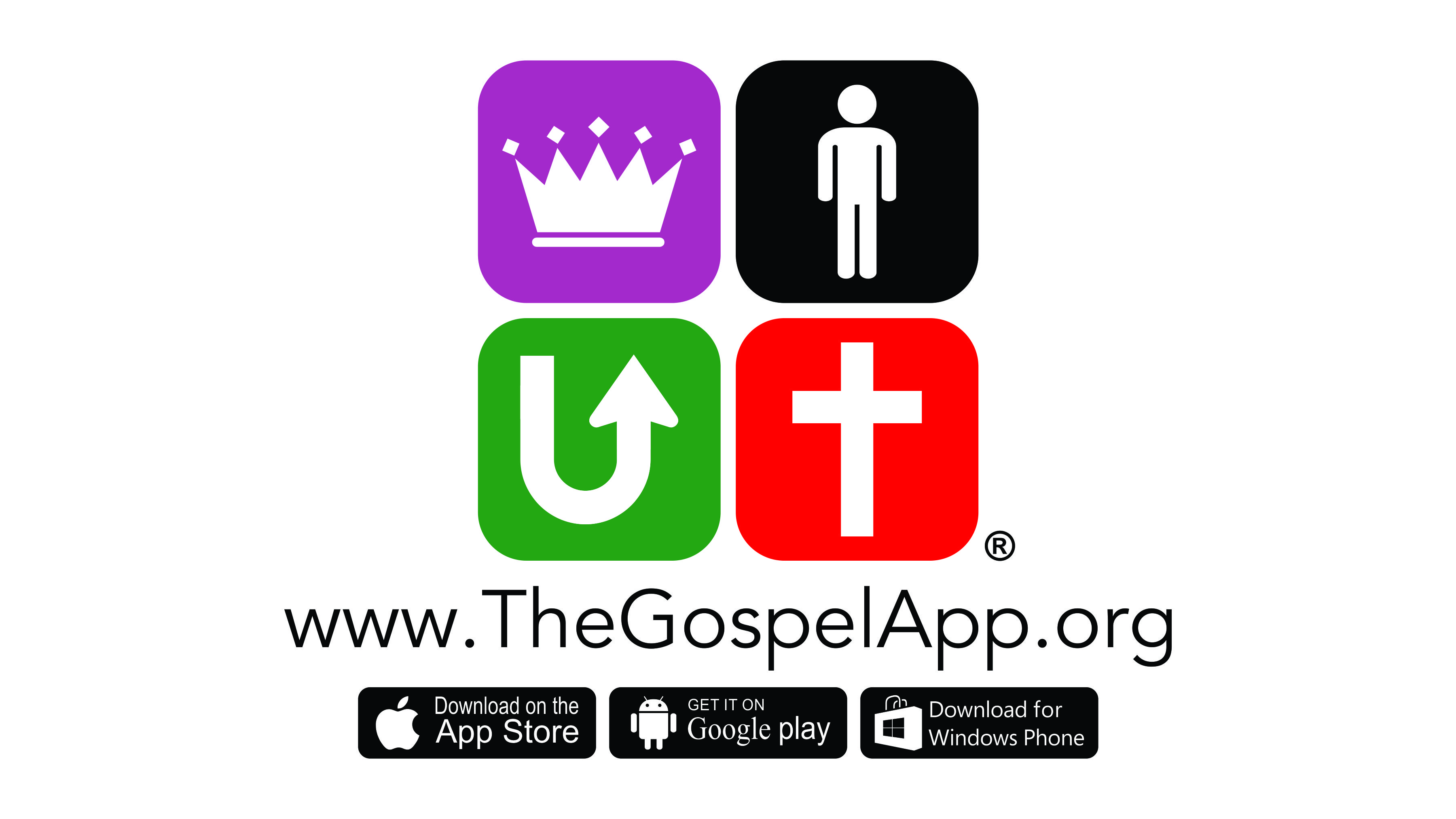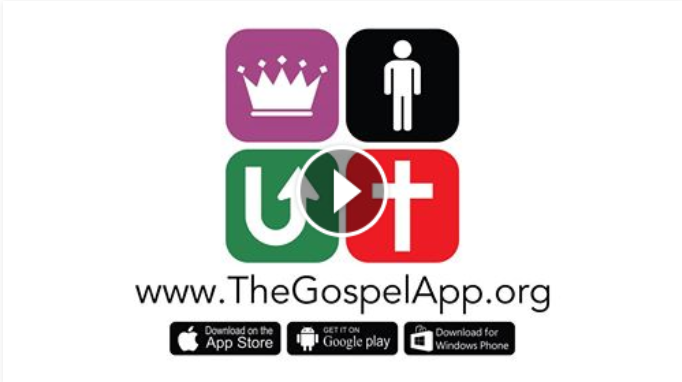 is a Registered Trademark of Hope Missions, Inc. - P.O. Box 555 - Jasper, AL 35502 - Reg. No. 4,443,582