Gospel Bands
Gospel Bands are silicone wristbands you can use to share the Gospel of Jesus Christ. They are a great companion to our Gospel Tracts. Gospel Bands are currently available in 1", 1/2", and our new Children's 1/2". We even have black bands that were created for our U.S. Military. Learn more about BattleBands - CLICK HERE. Gospel Bands are packaged with a tract.

Gospel Bands are $2.49 each. They are cheaper when ordered in bulk. Many churches, youth groups, and organizations are using our Gospel Bands and Tracts to evangelize their communities. CLICK HERE to be routed to our online store to order yours today!

Hope Missions has Curriculum that will help you get a better understanding of the Gospel and how to use our evangelism resources. This new curriculum (Know The Gospel) is also available on the Online Store.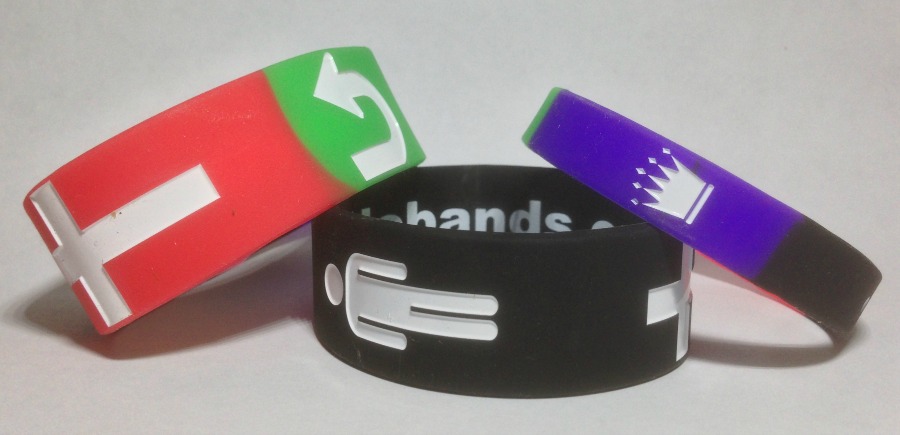 is a Registered Trademark of Hope Missions, Inc. - P.O. Box 555 - Jasper, AL 35502 - Reg. No. 4,443,582